What is the difference between Oil Plus 2C "Pure" and "Natural"
Simply put, Pure contains no pigment and Natural contains a creamy whitish/yellowish pigment.
Which one is clear? Neither. While Pure contains no pigment, clear is not the best description because Oil Plus 2C is a linseed oil based product. Linseed oil has a naturally occurring colour to it, which will enrich/darken the wood compared to its raw state.
Keeping your wood looking natural requires introducing just enough pigment to off-set the enriching/darkening caused by using an oil-based finish. This depends on the type of wood.
See below photo for example.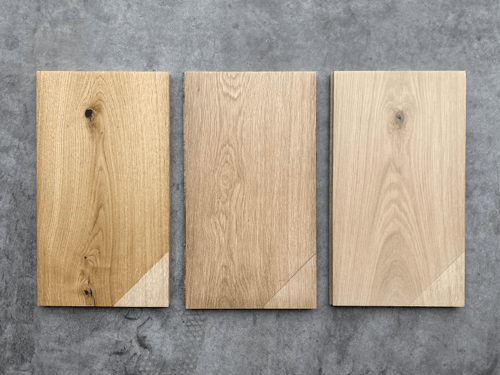 3 colour options (Pure, White 5% and Natural) shown on White Oak flooring.