Boutique Natan (Nano Industrial White 01, Smoke 2,5%, Pure Matt)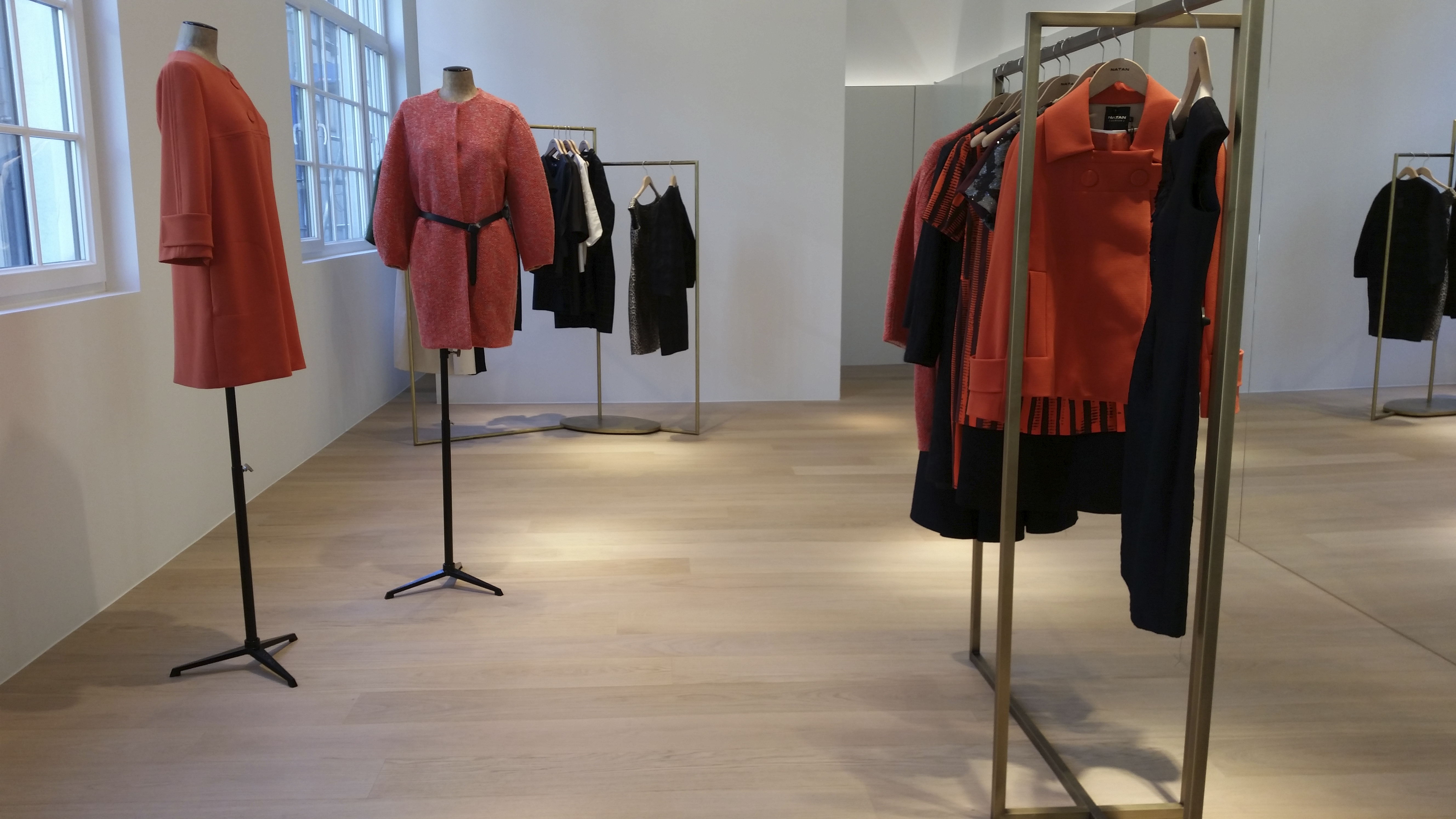 Category: Boutique/shop
Location: Brussels (Belgium)
Name of architect/firm/contractor:CD Design
Rubio Monocoat Product and colour:
Pre-treatment: Nano Industrial White 01
Protection: UV Oil - Smoke 2.5%
Finish: UV Oil Top Coat - Pure Matt
Wood type: Oak
Completion Year: 2016
Copyrights : Mr. Pieter Jan Van Biesen, before publishing please call +32 475 303 273 for approval.
Extra Information :
This Belgian fashion house was founded in 1930 and is an official 'Perveyor to the Court' of the Belgian royal court.
Natan designed the wedding dress for Queen Mathilde and designs clothing for the royal courts of the Netherlands, Sweden and Luxembourg.